Twitter App Marketing Strategy & Techniques
Twitter is a universe and everything there happens at the speed of light. And if you can learn how to control things at this speed then Twitter app marketing is your game. Remember one thing twitter is like a global chat room, people react to whatever you post almost instantly. If you have created great content ( hook text, images etc) then you are bound to benefit a lot from twitter app marketing.Brevity is the name of the game. So pull out your writer's hat and get going.
The top 5 tips that you must follow for marketing your mobile app are:-
1: Page Setup: Make sure that your logo quality and your cover image quality should be very high. You can use the cover image very creatively to make people interested in your app. Give complete details with location etc. Attach a link to your app landing page ( shortening it with Google URL shortener is a good idea, this will also help you with some analytics data.)
2: Content: As you know Twitter has a character limit. So you need to be very precise when you are posting. We would recommend that you write them down the message that you wish to send out and then try reducing its length by making it more actionable. The good part is your page URL is never counted in the character limit. so you don't have to bother about that.
3: App Installs: Just like Facebook, Twitter also runs an app install service. YIf you signup for the service you will get an advert dashboard almost like Facebook. Where you can attach an image, write description & link to the app store page. YOu can find complete details about twitter app installs here.
4: Influencers Engagement:  Find out who are the influencers in your app category. Make a list of them in an excel sheet and grade them on the basis of there followers, number of tweets etc. Make three grade and work your way up the top influencers. Always engage the influencers in meaningful conversation, don't push them to download your app etc. If you do so it will make sure they will ignore you. Go slow, go steady and you will get there.
5: Followers: Don't get mistaken that no. of followers is everything on twitter but yet it is an important factor. However, we feel engagement is the key. Whether you like somebody's post or retweet them. It all adds up and make your Twitter handle popular. Also, keep an eye on what is trending on Twitter and try to build some content around that quickly. And yes, of course, don't forget hashtags. You can read more about Twitter hashtags here.
The below image is taken from Twitter, its an example of what makes a good tweet:-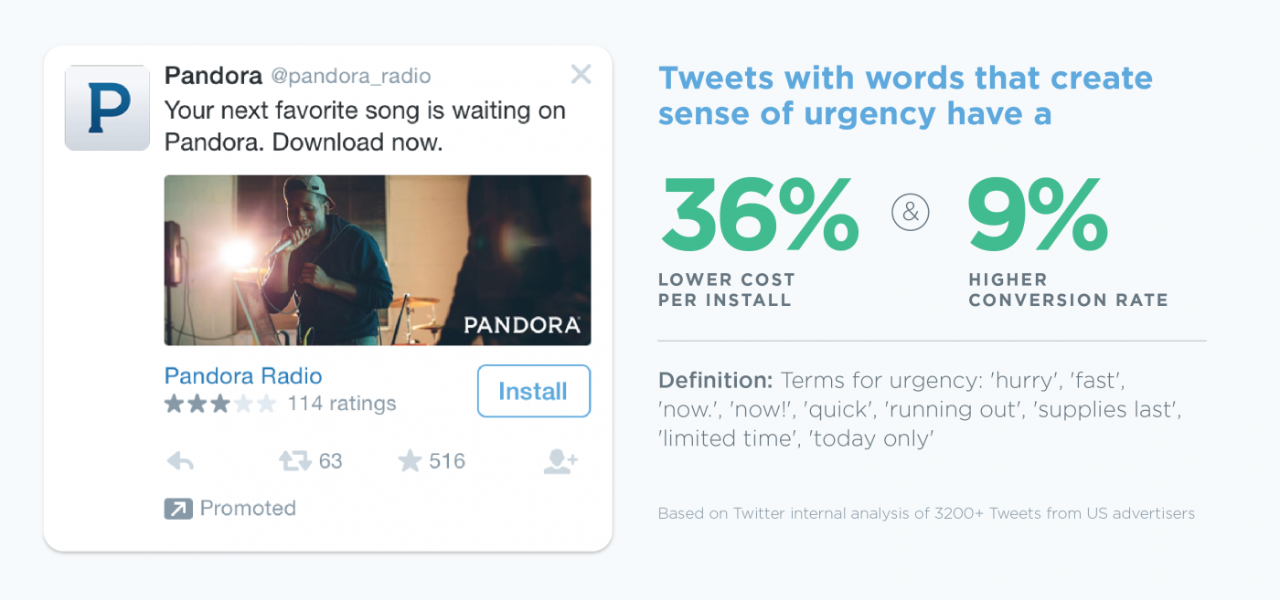 Tip: Along with Facebook app marketing you should consider using very positive images/gifs for both of these platforms.Images are the hooks which will eventually take the user to your mobile app landing page. 
If you don't want to miss any of our post just share your email id below. We will make sure that we sent you the complete series as it is published. Also, we will be sending you a complete report on app marketing ( 100 + Page guide) at the end of the series.